You're on your way to an important meeting when, suddenly, you hear a loud "pop!" and the car starts shaking violently. You look in the rearview mirror and see smoke coming from under your hood. What do you do?
Pull off of the road as far as possible
If your car is broken down on the side of a busy road, you should try to get it off as soon as possible. Doing so not only decreases your chances of getting into an accident with another vehicle but also prevents other drivers from being distracted by seeing something happen in front of them and swerving out of the way or slamming their brakes.
Turn on your hazard lights
If you break down on the side of a busy highway, it is important to turn on your hazards. Otherwise other drivers may not know that there's something wrong with you or your car until they crash into it! It can be hard in some areas to see cars at night; so using extra caution when driving near broken-down vehicles would be wise because people might have trouble seeing either vehicle if one isn't emitting any light.
Seek for help
Calling for a tow truck is the last thing you want to do when your car breaks down, but it's an important step. Fortunately, the TowTrak app is here to make your experience less frustrating whether it's towing services or road assistance. You just have to open the app and our team will be on their way and can get you out of there as quickly as possible.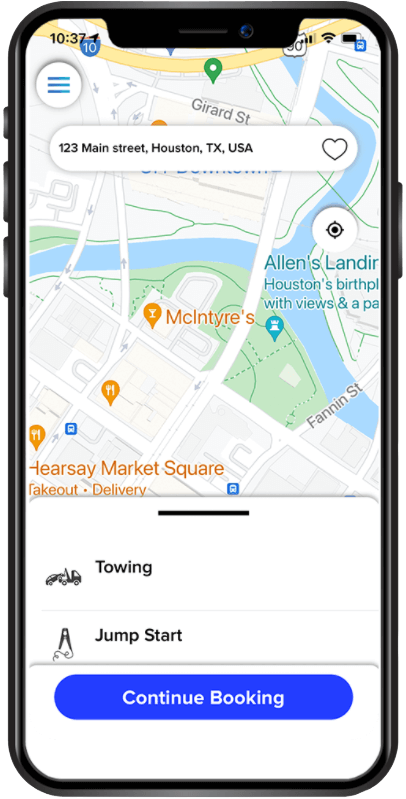 If you've ever needed tow or road assistance, TowTrak is always there to help. Our team will be ready and waiting for your booking 24 hours a day, 7 days a week! We come with the expertise necessary to get that vehicle from point A to B safely and securely—whatever it takes.