Towing and Roadside Assistance. Whatever it may be.
TowTrak is your peace of mind while on the road! TowTrak started with the goal of making a bad day or a wrong turn more convenient and easier to handle, and it has proven effective in making things much more favourable and simpler for drivers!

TowTrak is the largest network of towing and roadside assistance that makes your day better and your life easier! With our auto assistance and towing services, you will find peace of mind and rock that journey!

Being covered by Texas's largest roadside assistance network brings you peace and the most effective and efficient service in the US! Plus, relax even more knowing that we'll be there for you USA-wide too!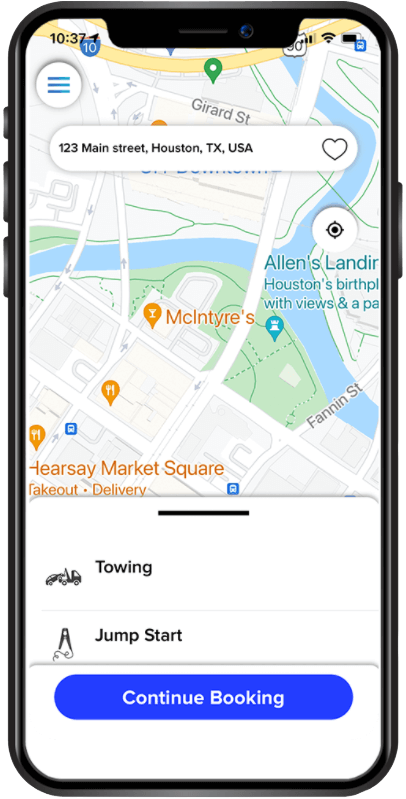 Roadside Assistance is more than just breakdown cover; it's about affordability and it is a lifesaver if you are ever left stranded away from home. Let's face it, the likelihood of a well-maintained vehicle breaking down is relatively small, so do you want to be paying hundreds of dollars in membership fees that you may not use?
That's why TowTrak is focused on providing its members with the best roadside assistance network and service, just in case you need them.
What would you do if your car broke down in the heat of the summer or if you found yourself stranded on a holiday in the middle of nowhere needing a tow? Roadside Assistance is a cost-effective way of protecting you around the clock from life's little mishaps on the road. TowTrak makes sure you have access to the service you need wherever you need it and whenever you need it!
Utilize your time on the road to the fullest with requests from the largest network of active drivers.
Your company is on the rise. We're here to assist you.